Hotel //
Staying at L'Océan is more than just about 'visiting the Vendée'! Our aim is to offer comfortable accommodation and 1st class facilities in order for guests to relax and 'switch-off' from their daily life. Enjoy a swim in our private, fenced swimming pool, or have a drink at the bar or on our terrace.
Then please come and enjoy the culinary delights in the restaurant of locally produced great food and sublime wine. With plenty of sandy beaches and local family attractions nearby, you are bound to find something for every member of your family when you stay at L'Ocean.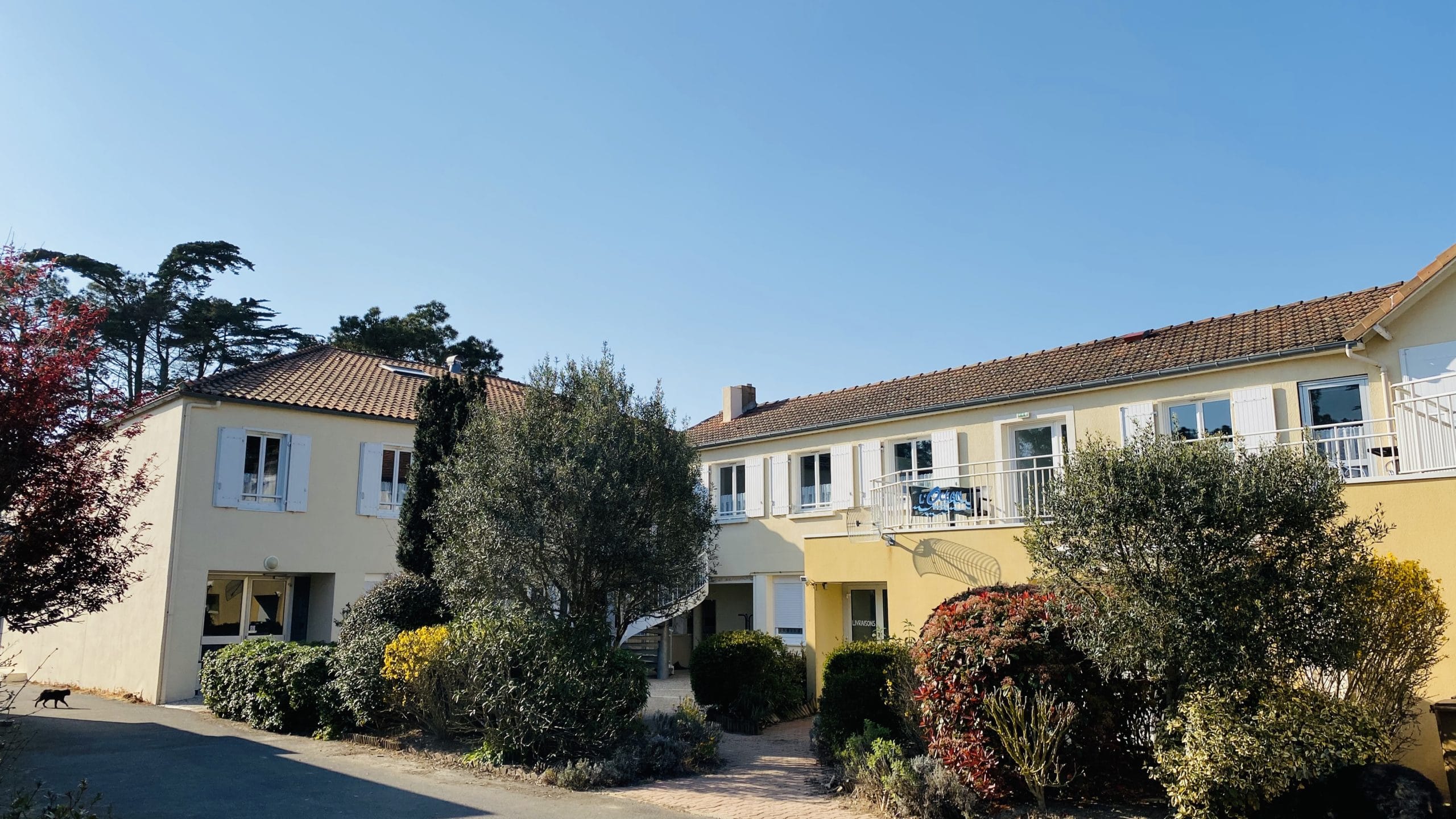 The rooms //
All of our rooms have been designed with care and attention to meet our clients needs Our bedrooms and suites are equipped with showers (except for the economic rooms which have baths), WC, slimline TV, telephone, bathroom amenities and a hairdryer.
Some of our rooms have a private terrace or balcony – (please check when booking)
Complimentary WIFI is included.                                                   
Free and private parking space is also available upon request.
We have a non-smoking policy throughout the hotel, including the use of electronic cigarettes.
Family rooms
Let's bring all the family to a unique Holidays at St Vincent sur Jard: The hotel offers 8 Family Rooms from 3 to 5 person.
Standard Room
For one or for two, with one bed or twin beds, come and enjoy the charm of of the Vendée's coast in one of our 17 Standard Rooms.
Two of our Standard Rooms are fully equipped to host guests with reduced mobility.
suites
Feeling like you need a bit more space ? We have specially created Two Suites, featuring walk-in showers, a sitting area  and a bedroom. These Suites can also accommodate families up to 5 guests upon availability.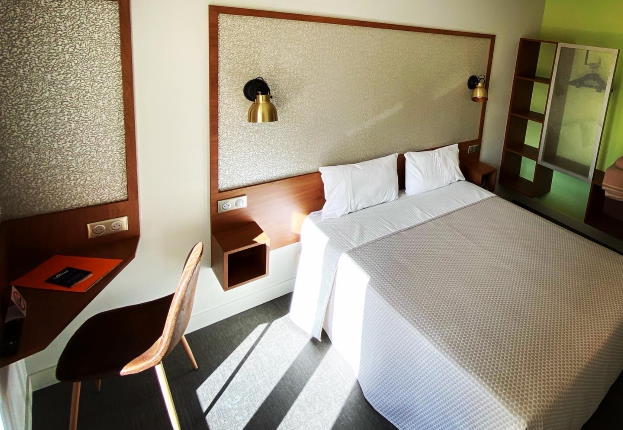 Rooms designed to accommodate from three to five guests, with a double bed and 2 or 3 simple beds.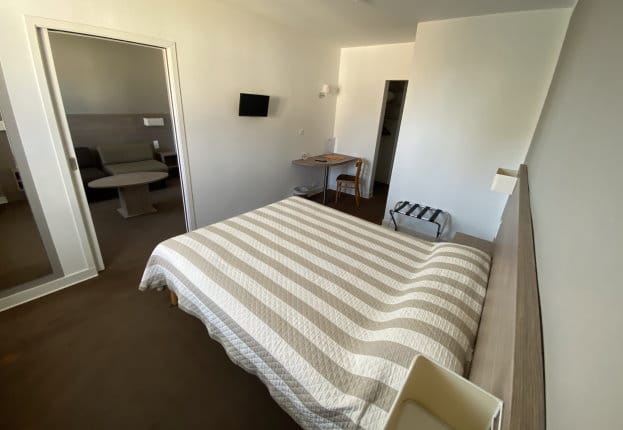 Very Large Rooms with sitting area, host from 2 to 5 person in family version.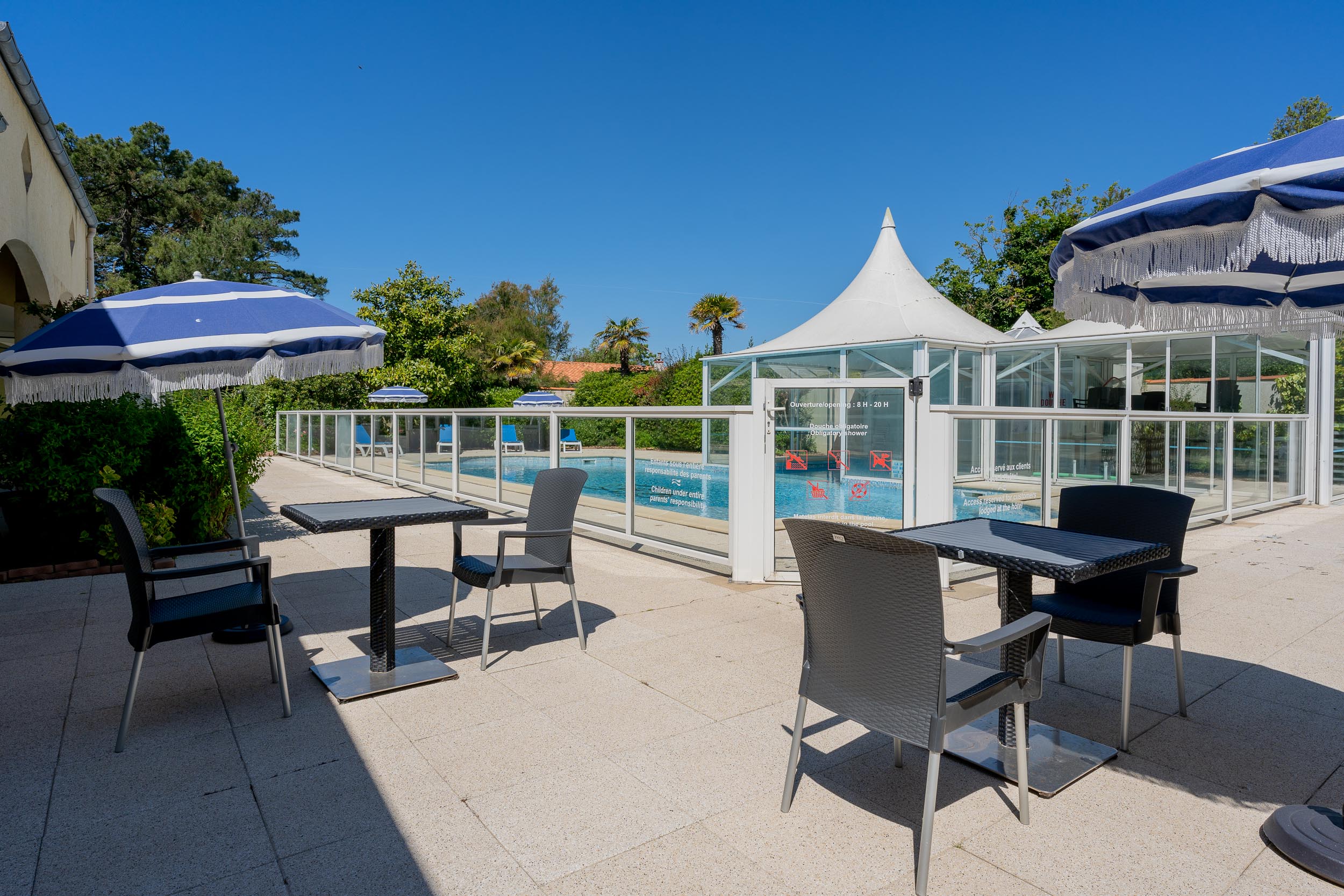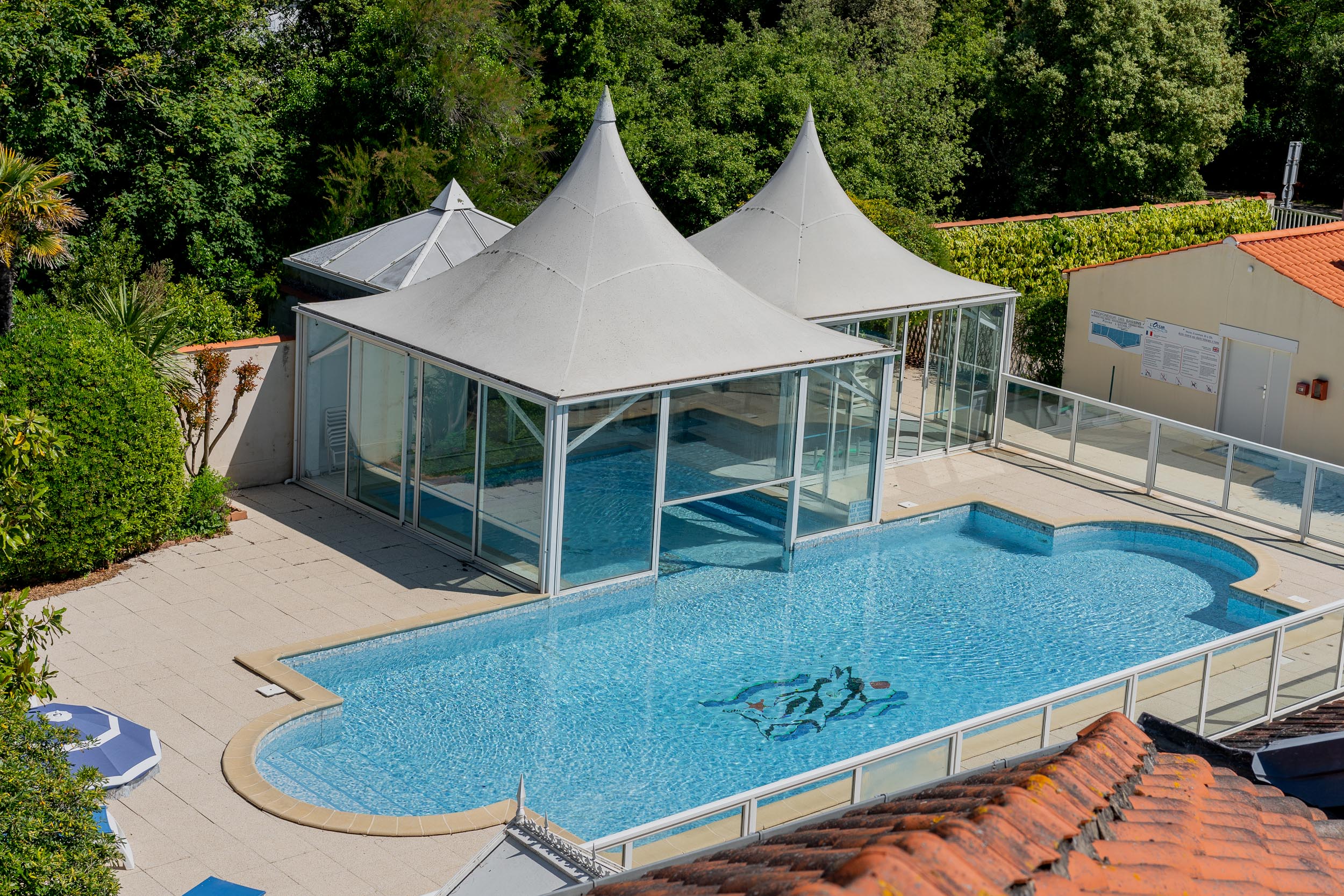 Swimming pool
In a sheltered space planted with Mediterranean vegetation, the swimming pool is made up of a large outdoor pool and a small covered pool, offering you moments of rest and relaxation.
For your children, the swimming pool is secured by a perfectly adapted barrier.