Suites //
Very Large Rooms with sitting area, host from 2 to 5 person in family version.
For your stays for two or family //
A stay to relax
Whilst you are at L'Océan, take time to enjoy a quick dip or a spot of sunbathing whilst enjoying a good book or simply enjoy a refreshing drink or cold ice-cream poolside.
Our terrance is the perfect stop off after a great day out at the stunning sandy beaches which are within walking distance from our hotel.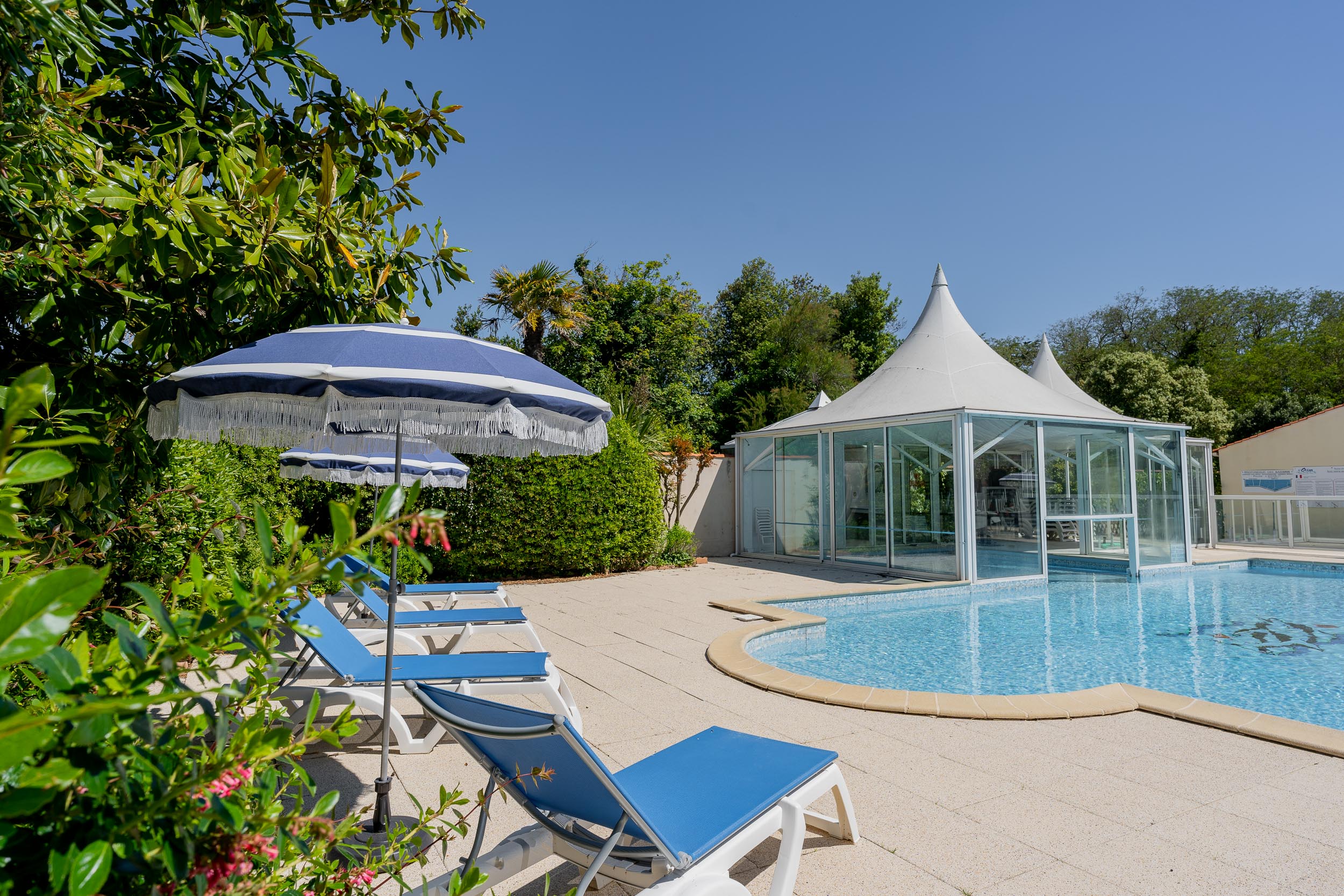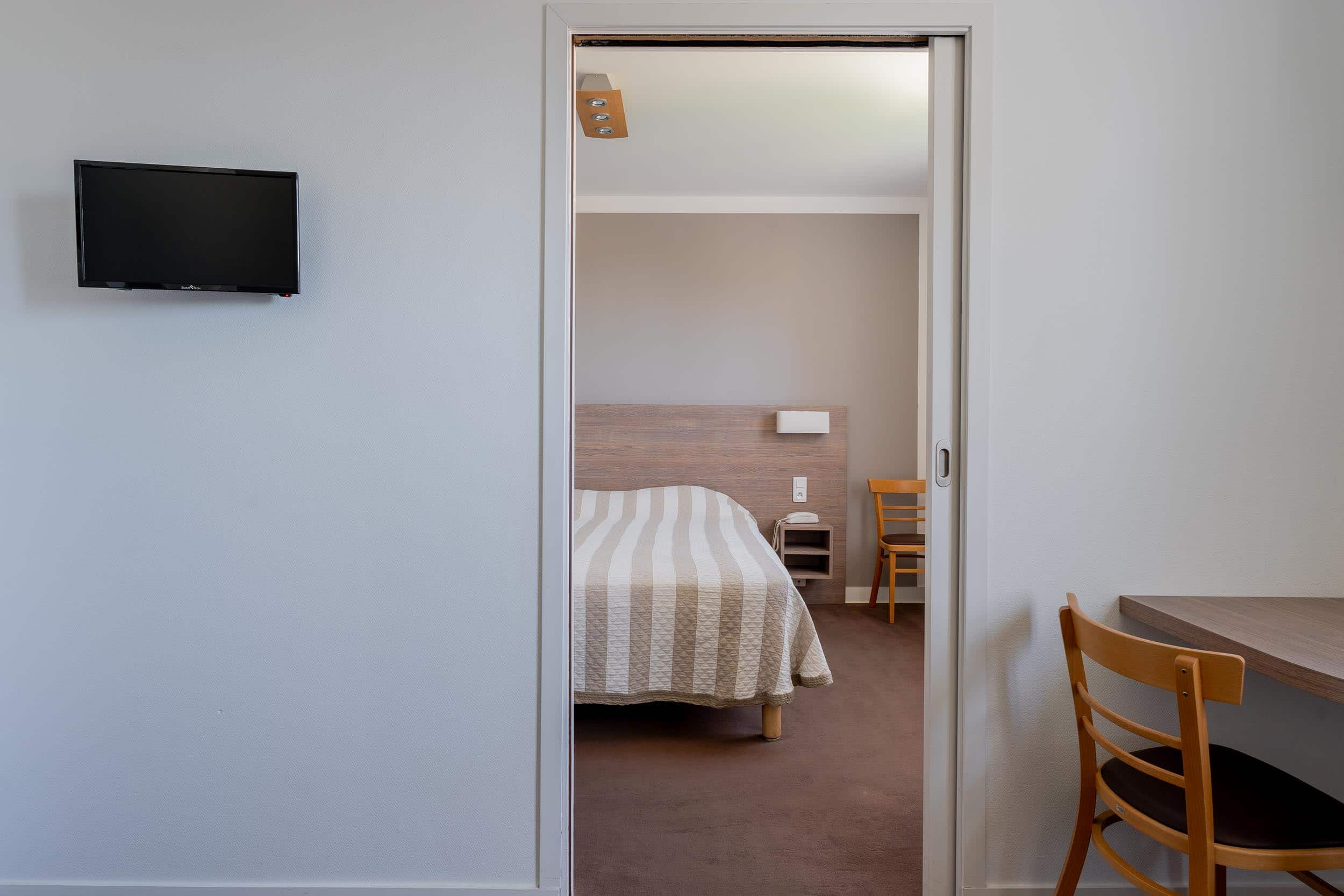 Dining
At L'Océan, we want you to have the most tailor-made experience, therefore we let you decide!
Our optional continental breakfast is served by the swimming pool  every-morning, plus our restaurant is opened for lunch and dinner every day with a wide choice of menus and a la carte offers including local products and our specials of lobster, seafood, and fish.
We also have Half-Board offers (including breakfast and dinner).
Fully equipped
45m² of comfort just for you.
The suites are comprised of a bedroom and extended comfortable sitting area to relax in.
Our Suites are equipped with walk-in shower, bathroom amenities, 2 slimline TV, hairdryer, desk, sitting area, tiered storage and wardrobe.
Bed size 160cm. Possibility to add 1, 2 or 3 simple beds of 90cm in family version.